Accessible Yoga Training Vienna
30. April 2019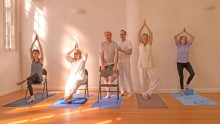 Join the Accessible Yoga Movement | Mon 17th to Wed 19th June, 2019 Accessible Yoga Training Vienna | Amazing Yoga 1150 Vienna | Early Bird until 17.5.!!
Accessible Yoga is an international advocacy organization focusing on sharing yoga with all and offers Accessible Yoga Conferences, Journal, and the Accessible Yoga Network. The Accessible Yoga Training focuses on how to make the Yoga teachings available to everyone, regardless of their level of physical ability.
You'll learn sample Accessible Yoga classes, chair yoga classes, and even bed yoga classes.
Graduates of the program become Accessible Yoga Ambassadors and connect with a network of Accessible Yoga teachers and students around the world.
Participants who have completed a 200-hour yoga teacher training will receive 21 Yoga Alliance contact CE hours and the option of an additional 9 non-contact hours.
This course is worth 21 Yoga Alliance Contact Continuing Education Hours. The 9 additional hours consists of readings and videos. It is recommended that you complete the work before attending the training.

More information will be provided upon registration
Tipp!
If you are not a yoga teacher but interested in those topics you are also very welcome to join this training!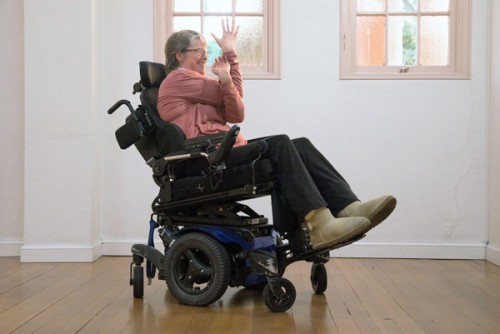 Accessible Yoga | Curriculum
Adapted Asana
-Variations of the most popular asanas
-Techniques for creating integrated Accessible Yoga classes
-Sample Accessible Yoga classes, either on the floor, in a chair, or in a bed.
Yoga Psychology
-How to empower people with disabilities by giving them a deep understanding of the Yoga teachings.
-Includes study of The Yoga Sutras of Patanjali and The Bhagavad Gita.
Guided Relaxation, Pranayama and Meditation
How to make the subtle practices available for all students, regardless of ability.
Community
How to build a strong community among Yoga students to support the transformational process of Yoga.
Accessible Yoga Training Manual
146-page manual is a resource you can use before, during and after the training with detailed information about adapting yoga. Once you register you will have access to a PDF version of the manual. At the training you have the option of also receiving a hard copy version.
About the teacher
Jivana Heyman
, C-IAYT, E-RYT500, is the founder and director of Accessible Yoga, an international non-profit organization dedicated to increasing access to the yoga teachings for people of all abilities and backgrounds. Accessible Yoga offers two Conferences per year, which focus on community-building and education, as well as a popular Ambassador program, and Accessible Yoga Trainings.
Jivana is co-owner of the
Santa Barbara Yoga Center
and an
Integral Yoga Minister.
With over twenty-five years of training and teaching in the Integral Yoga tradition, Jivana has specialized in teaching yoga to people with disabilities with an emphasis on social engagement. Findout more about Jivana's work at
www.accessibleyoga.org
Mon 17th to Wed 19th June, 2019
Accessible Yoga Training Vienna

with
Jivana Heyman
(USA)
from 09:00 to 17:00
(with 1 hour lunchbrake)
at
Amazing Yoga Vienna
Diefenbachgasse 54a
1150 Wien
Registration
Follow that
link Registration to AY Training
and also send an email to Petra with "
AY Training
" in the subject field
office@amazing-yoga.at
www.amazing-yoga.at

Early Bird until 17th of May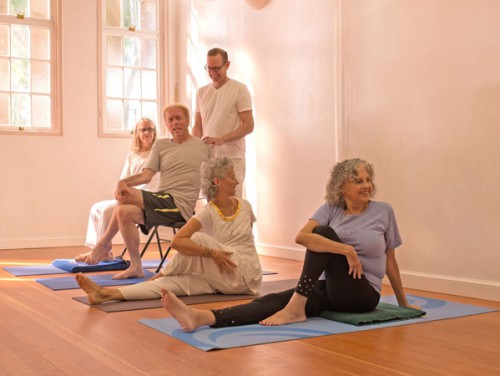 Language  
This training is being held in English.

Price  U$ 660
Early Bird price until May 17th, 2019
U$ 600
(about Euro 520 depending exchange rate)