Indian Temple Dance Online Free trial lesson Bhakti Devi
20. April 2021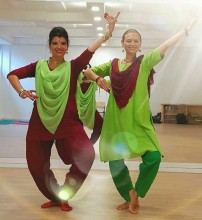 Oh, what a great opportunity | Indian Temple Dance | Online Free trial lesson with Bhakti Devi | Monday April 26th, 2021 | www.bhakti-devi.com
What a great opportunity: Indian Temple Dance Online Free trial lesson with Bhakti Devi on Monday April 26th, 2021. Become at least once a templedancer. Classical indian dance - Bharatanatyam - Templedance, learning with Bhakti Devi. Free online trial lesson for Beginners.
The course of the lesson
* Warm up & stretch
* Dance steps and combinations -
Adavus
* Emotional expression
*
Mudras
- finger positions
* and more
Important
For an Online Lesson, first download Zoom. You can use a laptop, tablet, or smartphone.
It should be made sure - your whole body is shown on the camera and your dance moves are visible.
Clothing
Leggings with a long blouse or t-shirt
or
Salvar Punjabi
or dance saree with pants and blouse
Teacher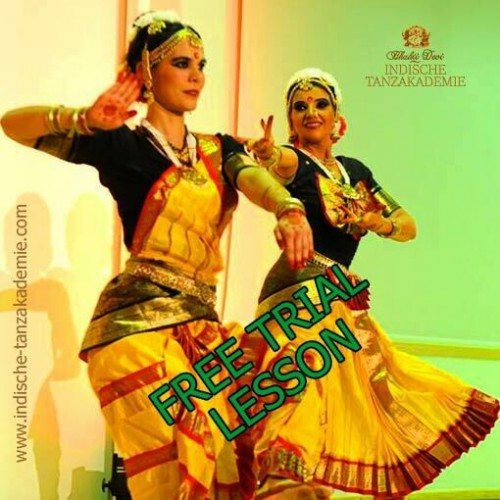 Bhakti Devi
www.bhakti-devi.com
Mo 26.4.2021
| 18:00-19:00 Uhr

Indian Templedance Free trial online-lesson
in ENGLISH
with
Bhakti Devi
More details
Bhakti Devi
Tel. +43 / 676 / 927 99 54 (WhatsApp, Signal)
bhakti-devi@gmx.at
or see event on
facebook