Thrive Live Better | Yoga & Essstörungen mit Chelsea Roff
17. März 2020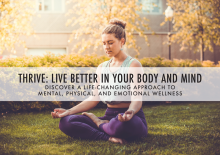 FR 19. - SO 21. Juni 2020 | Yoga & Essstörungen | Thrive: Live Better in Your Mind and Body with Chelsea Roff | Amazing Yoga Vienna
Die Engländerin
Chelsea Roff
ist Yogalehrerin und Gründerin von Eat Breathe Thrive, einer Organisation, deren Ziel die Prävention und Hilfe bei Essstörungen mit Hilfe von Yoga ist. In dem von ihr entwickelten Programm geht es um achtsames Essen, Stärkung der Widerstandskraft auf emotioneller Ebene und die Wiedererlangung des Vertrauens in den Körper.
Nachdem sie 2009 ihr Yoga Teacher Training abgeschlossen hatte, entwickelte sie ein "yoga-based intervention program" für Frauen mit Brustkrebs und 2011 bot sie zum ersten Mal das "Yoga for Eating Disorders program" für Klienten mit Anorexia an.  Dieses Programm wurde später das Herzstück von "Eat Breathe Thrive", einem 6-wöchigen Programm, das mit Yoga, Meditation und Psychoedukation (Aufklärung und Vermittlung von wissenschaftlichem Wissen) Menschen mit Essstörungen und Körperwahrnehmungsproblemen unterstützt.
Vom
19. bis 21. Juni 2020
findet das Modul 1, das auch als Teil des allgemeinen Eat-Breathe-Thrive Programms angerechnet wird, mit Chelesea Roff im Amazing Yoga Vienna statt.
Workshop-Beschreibung und Hintergrund von Chelesa Roff

The yoga tradition is chock full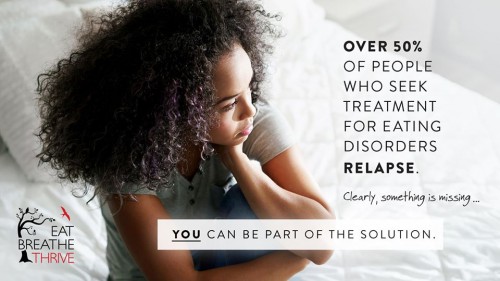 of tools and practices than can support mindful eating, emotional resilience, and positive body image. But it's not immediately clear which elements will help! While yoga can help us connect to our bodies and cultivate self-compassion, some aspects of the practice and culture that surrounds it can have the opposite effect.

Eat Breathe Thrive
is a nonprofit organization that works to prevent and help individuals fully overcome eating disorders through yoga. In this immersive introduction to the life-changing Eat Breathe Thrive program, you'll learn:
• The four pillars of thriving: mindful eating, functional exercise, emotional balance, and fulfilling relationships
• How yoga can help us determine what and when to eat, as well as end cycles of restricting, overeating, and substance abuse
• Insights from modern psychology that can help us shift self-sabotage behaviors, improve mood, and extend our lives
• The surprising new science of interoception, and how it helps balance anxiety, lift depression, and eat mindfully
• Practices from Thai yoga that can help us deepen our capacity for intimacy and more effectively communicate our boundaries
• Practices to transform self-judgment and negative body image into self-compassion and empowerment
• A neuroscience-informed approach to manage depression and anxiety using the body's natural excitatory and calming systems
• Cutting-edge mental health tools from the traditions of yoga, mindfulness, neuroscience, and movement science
This training is designed to introduce yoga teachers, mental health professionals, and interested community members to the Eat Breathe Thrive program. You'll come away with knowledge and tools for your own experience, as well as practices and insights to help others in your professional work.
Note: This training serves as the first part of the Eat Breathe Thrive Facilitator Training. Find out more at
www.eatbreathethrive.org/module-one
Scholarsphip
available
Registration is open
>> www.eatbreathethrive.org 
About your teacher:

Chel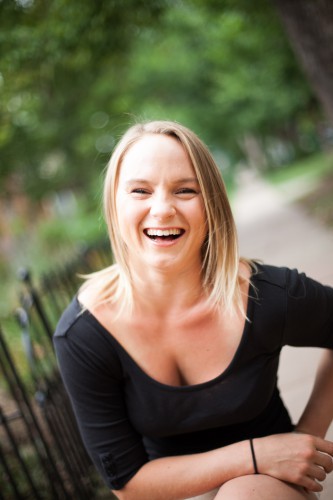 sea Roff
is the Founder and Director of Eat Breathe Thrive. An author, researcher, and educator, she has spent nearly a decade pioneering integrative health programs for people with mental health challenges.
Roff began her career as a research assistant and grant writer in a psychoneuroimmunology laboratory. Her early research focused on how stress affects the immune system and how mind-body practices like yoga can help people with chronic diseases like cancer and HIV/AIDS. While in university, Roff secured grants from the National Science Foundation and Louis Stokes Alliance for Minority Participation. She also became adept in technologies such as facial electromyography, galvanic skin conductance, and the electroencephelogram.
Roff went on to apply what she learned in the lab to develop innovative solutions to real-world problems. After completing a yoga teacher training in 2009, she developed a yoga-based intervention for women with breast cancer. She went on to develop a similar program for youth who had experienced sexual assault at a juvenile detention center, and adults facing homelessness at a residential shelter.
Over and over again, Roff found herself drawn back to one population: men and women experiencing eating disorders. Roff herself had struggled with anorexia in her youth, and recovered thanks to the support of community, practice of yoga and opportunity to serve others. In 2011, Roff offered the first Yoga for Eating Disorders program to clients at a treatment center where she had once been treated for anorexia. This program later became the heart of Eat Breathe Thrive: a six-week intervention that combines yoga, meditation, and psychoeducation to help people fully overcome food and body image issues. She currently lives in Venice, California.
http://chelsearoff.com
|
www.eatbreathethrive.org
FR 19. - SO 21. Juni 2020
Yoga & Essstörungen
Thrive Live Better in Your Mind and Body
Eat Breathe Thrive Module One
with
Chelsea Roff
at
Amazing Yoga Vienna
Diefenbachgasse 54a
1150 Wien
Anmeldung und weitere Details
www.amazing-yoga.at