Vinyasa Flow mit Claire Missingham | YogaKula Vienna
14. Mai 2018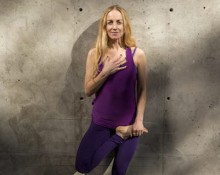 8 – 10 June 2018 | International Vinyasa Flow Teacher in YogaKula Vienna
Claire Missingham, the UK's foremost Vinyasa teacher for the past 17 years, joins YogaKula Vienna for the fourth time to lead a transformative weekend of workshops and teacher training.
Friday Night Fun Flow
with Bhakti Chanting Open To All
8 June
| 19:00 – 21:00 | Euro 55
This is Claire's signature long, detailed fully dimensional vinyasa class. Expect a clear theme, intelligent sequencing, deep bhakti devotional mantras, beautiful, meaningful use of music to connect to your inner rhythm, and readings from the traditional spiritual scriptures.
Teachers Workshop 1
Saturday Morning
9 June
| 9:30 – 12:00 | Euro 65
Communication is Key
In this essential workshop we learn to refine your use of language so that every word conveys your meaning, theme, pose cue or heartfelt dharma. We will refine verbal cues so that your voice is more potent and your instructions are more resonant, plus learn vocal skills, voice care, warm up techniques for teachers and you will leave feeling much more confident in your verbal cues to inspire your students. We will explore and practice a variety of types of postural demonstrations and pose improvement strategies with the right visual, auditory and kinaesthetic cues.
Music for Yoga – Bhakti and Divine Rhythm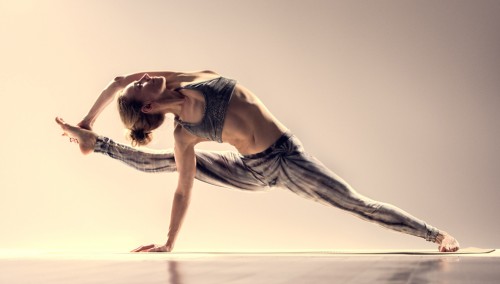 Music has been an integral aspect of devotion in India for Centuries. In the modern Western approach we use music as a way getting back int ouch our internal, natural rhythm. Music has been proven to great very deep emotional releases and gives the ability to relax, rejuvenate and open up our held tensions. However, intelligent, poetic and skilled use of music in the story arc of a yoga class can enhance the positive experience or can ruin a students experience in the room. In this workshop we will explore the art of bhakti as a tool to enhance your teaching: when to play music, how to manage the flow of the class, ideas for songs and how to lead your vocal arc while music is maintaining the class rhythm.
Open Class
Saturday Afternoon
9 June
| 14:00 – 16:00 | Euro 55
Another open class experience for you! Expect to experience a fully rounded class, chanting, music, and fantastic sequencing from Claire. Alignment, spiritual context, readings and esoteric anatomy are weaved into the session to leave you spiritually and physically uplifted.
Teachers Workshop 2
Sunday Morning
10 June
| 9:30 – 12:00 | Euro 65
Vinyasa Sequencing, Transitions and How to Cultivate your Creativity:
Creating clear, structurally sound and inspiring sequences, without leaning on complicated choreography is a key skill within teaching vinyasa. In this workshop, we will learn the elements of Vinyasa flow sequencing and teaching techniques to highlight breath and movement, rhythm and momentum of continuous practice without sacrificing sound alignment.
The Myth and the Metaphor
Using the Traditional Texts within Context
Have you ever wanted to create clear workshop and class plans, integrate the traditional texts and lead inspiring classes that bow to the historical context of yoga? Then this workshop will help you to learn how to plan 6-months/1 year worth of classes, themes and dharmic awareness. We will look at how to practically fit in your favourite poems, speeches or write your own inspirational words, when is the right time and how to keep the class circle going while you talk. This skill alone is transformational for your confidence and for your continued ability to glean the best from your sadhana.
Open Class
Sunday Afternoon
| 14:00 – 16:00 | Euro 55
Another open class experience for you! Expect to experience a fully rounded class, chanting, music, and fantastic sequencing from Claire. Alignment, spiritual context, readings and esoteric anatomy are weaved into the session to leave you spiritually and physically uplifted. This class builds on the sequencing and focus of the previous open class to continue to challenge you
8 – 10 June 2018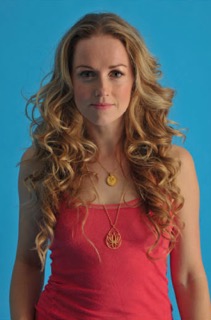 International Vinyasa Flow Teacher

in

YogaKula Vienna

Bösendorferstr. 9 (Hochparterre)
1010 Wien
Euro 55 single open class
Euro 65 single teachers workshop // Euro 100 two open classes Euro 120 two workshops // Euro 260 all 5 workshops // Early Bird Euro 240
(only by payment till 10th of April 2018)
Claire Missingham Workshops
Fr 8 June Open Class 19:00 - 21:00  Euro 55
Sat 9 June Teacher WS 9:30 - 12:00 Euro 65
Sat 9 June Open Class 14:00 - 16:00 Euro 55
Sun 10 June Teacher WS 9:30 - 12:00 Euro 65
Sun 10 June Open Class 14:00 - 16:00 Euro 55
All 5 Workshops Euro 240
Anmeldung und weitere Details
office@yogakula.at
www.yogakula.at/claire-missingham