CD-Tipp | Yoga Dreamland | Putumayo Kids
23. November 2021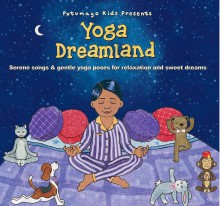 Die neue Putumayo CD »Yoga Dreamland« enthält eine CD, ein 24-seitiges Booklet mit leichten Yoga-Positionen und Anleitungen. Außerdem mit dabei eine Download Card
Putumayo »
Yoga Dreamland
« is a collection of beautiful, tranquil tracks from around the world, is designed to accompany a gentle yoga practice and support a peaceful night's sleep. Yoga Dreamland can also help people of all ages relax at any time of the day or night. Includes CD, download card & 24-page booklet with gentle yoga poses and instructions.
There is a close bond between music and yoga, in which sound is considered to be an elemental energy with the power to transform the way we feel. As more and more people worldwide are discovering yoga, they are listening to music from India and other cultures to support their practice.
We invite you to practice the gentle poses in this book, relax, rest, sleep and enjoy the sweet songs from inspiring artists from all over the planet including Colombia, England, Germany, India, Ireland, Japan, Mexico, Poland, Senegal and U.S.A. Album includes CD and download card.
Featured Artists
Mirabai Ceiba • Zoë Conway & John Mc Intyre • Marta GómezPeter Kater & Michael Brant DeMaria • Lodoe, Don Paris & Ilona SelkeNitin Sawhney • Aiko Shimada & Elizabeth FalconerMalick Pathé Sow • Justyna Steczkowska
Tracks
• Zamknij Oczka (Poland) / Justyna Steczkowska
• The Boatman (India/UK / Nitin Sawhney
• Takeda no Komoriuta (Takeda Lullaby) Japan / Aiko Shimada & Elizabeth Falconer
• Fantang (Senegal) / Malick Pathé Sow
• The Curra Road (Ireland) / Zoë Conway & John Mc Intyre
• Arrorró (Colombia) / Marta Gómez
• Milarepa (Tibet) / Lodoe, Don Paris & Ilona Selke
• Clara Lucero del Día (Mexico, USA & Germany), Mirabai Ceiba
• Midnight Dreaming (USA/Germany) / Peter Kater & Michael Brant DeMaria

Listen here
www.putumayo.com/yoga-dreamland
About
Putumayo
(Music Books Art) 
www.putumayo.com
| 
facebook 
|
Instagram


Video
To celebrate the release of the new »
Yoga Dreamland
« collection, Putumayo presents a unique video for children and families. Musician, yoga instructor and co-creator of Yoga Dreamland,
Seán Johnson
of
Wild Lotus Yoga
in New Orleans, guides in a soothing yoga practice to support relaxation and a peaceful night's rest, set to the music of the Yoga Dreamland album.
Other Putumayo Yoga & India Albums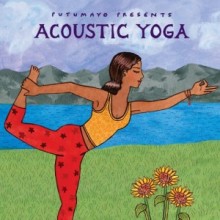 »
Acoustic Yoga«
www.yogaguide.at/news/cd-tipp-acoustic-yoga-putumayo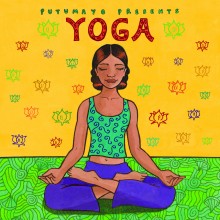 »Yoga«
www.yogaguide.at/news/putumayo-cd-songs-fuer-yoga-meditation-entspannung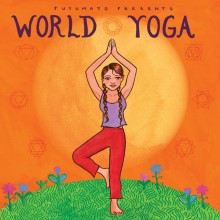 »World Yoga«
www.yogaguide.at/news/cd-tipp-putumayo-world-yoga-yogaklaenge-aus-der-ganzen-welt




»Yoga Lounge«
www.yogaguide.at/news/cd-tipp-yoga-lounge-tiefenentspannter-flow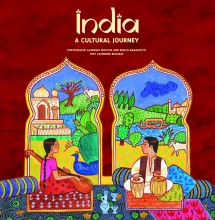 »India«
www.yogaguide.at/news/eine-musikalische-reise-durch-indien-india-von-putumayo